It would seem as though smartphones are becoming the next biggest e-book platform.
Recent news of ebook apps now exceeding the number of games on platforms like Apple's iPhone and iPod. According to Mobclix, there are more than 27,000 app-based books available on Apple's App Store, with games falling behind at 25,400, and entertainment at a distant third place of 17,164.
The smartphone ebook and book application trend seems to be picking up steam, with the number of ebooks outnumbering games almost two-to-one over the last month. This trend is almost certain to continue with the upcoming release of Apple's new iPad tablet reader and dedicated online book store.
According to Appstoreapps, the top paid books on the Apple App Store are as follows:
Dr. Seuss's ABC (Oceanhouse Media) – A time-honored classic now comes to the iPhone platform, featuring professional narration, background audio, and enlarge scene artwork. This title is designed to promote reading in young children as well as entertain.
iReading: The Lion and The Mouse (AppleTreeApp) – This title comes packed with exquisite pictures, narration and animation from some of the best illustrators around the world. This ebook includes both new and classic fairy tales to provide children with an exciting reading experience.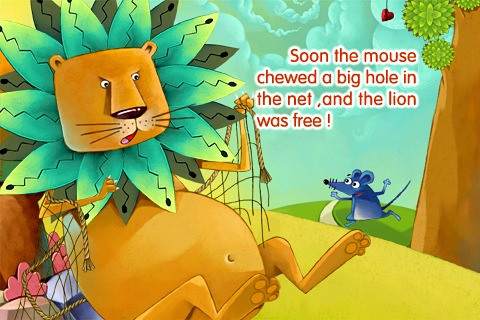 Free Books (Spreadsong, Inc). – According to its publisher, 'Free Books' claims to offer "23,469 classics for less than a cup of coffee." As quoted from their website, Spreadsong takes 23,469 classic books, packages them up, and makes them available to download and read with their fully featured e-reader. These classics all fall within the public domain, with titles such as Victorian novels, Shakespeare's plays, and the autobiographies of Ben Franklin and Andrew Carnegie.
Classics (Andrew Kaz & Phill Ryu) – This e-book application is a collection of over a dozen hand-picked, literary masterpieces, with new additions like "Through the Looking-Glass", "The Odyssey", and "The Art of War."
Dr. Seuss's The Cat in the Hat (Oceanhouse Media) – The Dr. Seuss classic "The Cat in the Hat", one of the top selling children's books of all time, now comes to the iPhone/iPod Touch platforms.
Kindle for iPhone (Amazon.com) – Kindle, Amazon's ebook format of choice, now finds its way to the iPhone/iPod platform. Using a simple, easy-to-use interface, users can shop for hundreds of thousands of books at www.amazon.com/kindlestore. Amazon delivers fairly low prices on Kindle books, including New York Times Best Sellers and most new releases going for around $9.99 each.
B&N eReader (Barnes & Noble) – Barnes & Noble, the king of brick-and-mortar bookstores in America, brings its eReader app to the iPhone/iPod platform, giving users access to over half a million eBooks, including bestselling authors like Stephen King, James Patterson, and Dean Koontz. The eReader platform offers samples of new books for pre-purchase review. Books purchased for the B&N eReader may also be viewed on Mac and PC desktop versions of the app.
Audiobooks – (Cross Forward Consulting, LLC) – Audiobook showcases over 2,800 classic audiobooks at no cost to readers. These free audiobooks provide free access to over 20,000 hours worth of audiobook content, including options like automatic bookmarking, sleep timers, and advanced searches.
101 Classic Novels – (Publish This, LLC) – This title is exactly what it claims to be, an ebook application of 101 classic novels including favorites like "Flatland", "Little Women", "Emma", "Mansfield Park", and "Northanger Abbey"
Stanza (Lexcycle) – Stanza is a revolutionary ebook application offering one of the best reading interfaces in its class. It has received outstanding reviews from Time Magazine, Forbes, and Wired. It is featured as one of the top three Apple favorites in the store's "App Store Turns 1" celebration. This iPhone book app offers a selection of over 50,000 contemporary titles and an additional 50,000 free classics. It even allows you to transfer other ebook formats from your computer using its desktop counterpart.
It's a very exciting time for ebooks and their deployment on the iPhone/iPod platform. 2010 is definitely going to be a key year in the ebook application revolution.
More free book apps via top-50-free-book-apps